🏝️❓️ Summer Petopia Quiz - Win Gold Bars with your game knowledge! (Finished)!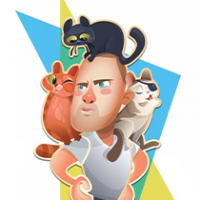 Crazy Cat Lad
Posts: 14,006
Community Manager
Win Gold Bars with your Summer Petopia skills!
Don't miss the chance to win 30 Gold Bars to your game.
Simply answer our three questions about Summer Petopia by commenting the answers here below on the thread.
Which of the activities can you NOT do in Summer Petopia?
A Play Beach Volley
B Run Marathon
C Yoga
How many islands can you make in Summer Petopia?
A Only one
B Up to three
C As many as you can! Sky is the limit, or should we say the Petopia Sea is the limit?
At what City Level can you get your Summer Petopia badge in Community?
A 10
B 15
C 20
30 Gold Bars to win!
Five players who got all three questions correct will win 30 Gold Bars to their game when the contest ends.
Make sure to post your answer by 22 July to not miss the chance to win.
More Summer Petopia in Community!
Find all info about Summer Petopia HERE!
Claim your Summer Petopia badge HERE!
Which activity is your favourite in Summer Petopia? Vote on your favourite HERE!
You have until Friday 22 July 2022 03:00 EST/ 09:00 CET to claim the badge. You'll find all terms and conditions here.
😺 New to the Community? Register HERE in just 2 seconds.
Leave a Comment