PLEASE BRING BACK THE OLD FORMAT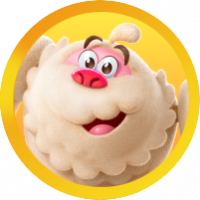 Ghia1
Posts: 5
Level 2
I assume I must be one of the ' group of players testing the new format' and can only say I am not impressed with it for the following reasons -
1 - I am unable to see my progress. I am now on level 4009 and don't know how many games are left. I assume more levels have been added today but cannot tell.
2 - I have not been awarded any chests at the end of each level or at least don't think I have as I am unable to access my current position
3 - I have lost the ability to increase my gold bars and boosters as the pets toys facility seems to have been removed. I have faithfully paid my £2.99 each week and in some instances twice a week to supplement my gold bars and boosters but this option has now been removed. Surely this must mean you are losing revenue each week.
4 - I am unable to compare my progress with friends.
If you wish to include the new format of collecting for the different pet adventures could you not include it in the events section.
PLEASE PLEASE REVERT BACK TO THE OLD FORMAT AS I AM THINKING OF REMOVING THE GAME ( WHICH I HAVE ENJOYED IMMENSLY OVER THE YEARS) FROM MY TABLET
Leave a Comment