🐾 Pet Levels & Block Levels - Win Gold Bars for your game! (finished)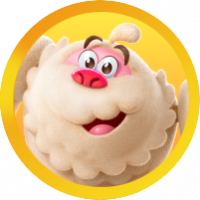 [Deleted User]
Posts: 11,819
Level 2
Want to participate? Sign up HERE in 2 seconds!
Hello Pet Rescuers! 🐾 It is time to have some fun!
I went into my game and, after greeting the pets & wishing them a good day, I started looking around the different types of Levels. I have the most fun playing Pet Levels but I also like the thrill of the Block Levels.
So, since I clearly like both just as much, I figured I would share the fun with y'all & ask you to join this contest to play both types of levels for a chance to win some Gold Bars for your game!
🔸

Let's play!
🐾
🐾 How to participate
Play a Block Level and a Pet level.
Take a screenshot showing you ending score for each level.
Add your scores into a consolidated score.
Here is an example ⬇️
Block Level ---> 25.250 Points
Pet Level ---> 26.140 Points

Consolidated score ---> 51.390 Points
🐾 Rules
You can play Block Level & any Pet Level.

You don't always have to play the same Level.
You can use Boosters.

Screenshots should show your ending score & the Level #. 

Please, don't cut out anything from your screenshot.

You can post as many tries as you want (1 try = 1 post with 2 screenshots)
🐾 Rewards
The 3 players with the highest added scores will receive 30 Gold Bars for their game.
You have until May 5th, 1pm CET to participate.
👉 Terms & Conditions here.
Leave a Comment