📦️
Grow a Pet!
Give us feedback on the new event
HERE!
📱
What's your Pet Rescue game view?
Share your pic and claim a badge
HERE!
🐕️
Puppy Challenge!
50 Gold Bars to win
HERE!
🌳🏠️🐕️🥕 Share your Spring Petopia and claim your excusive badge!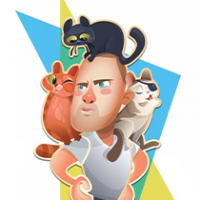 Crazy Cat Lad
Posts: 14,131
Community Manager
Are you enjoying Spring Petopia?
If so, share your petacular Spring Peotpia city view with your fellow Pet Rescuers in Community!
Post a screenshot of your Petopia and how you have built up the city for all pets and what plants you decided to grow.
Claim your Spring Petopia badge!
All players that managed to get to City Level 20 in their Spring Petopia will also get our exclusive Spring Petopia badge.
Your City Level can be found to the left of the Love Points Meter:
More Spring Petopia in the Community!
Check all info and new features in Spring Petopia HERE!
Win Gold Bars with your Petopia skills HERE!
You have until Friday 29 April 2022 03:00 EST/ 09:00 CET to claim the badge. You'll find all terms and conditions here.
😺

New to the Community? Register HERE in just 2 seconds.