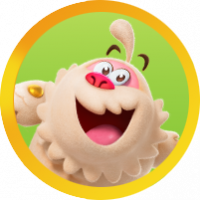 sringbean

Level 2
About
Username

sringbean

Joined

Visits

107

Last Active

Roles

Member

Points

39

Badges

11

Posts

77
Comments
Marcella I probably am not the one who will answer this but for the person who knows more they will want to know a few more things about the problem. First of all are you playing on Facebook, a mobile device or another computer? If you are playing an older device how old is the operating system? And have you done the basic…

Angaike, by posting you have started a journey onto the leaderboard. You will earn points as you continue to comment and assist others. And as you do you will accumulate numbers of items that will put you on the Leader Board. You have to be here a while and comment and assist a ton to get there but good luck.

If you are new to the game, and have little or no progress delete the game and reinstall it. If you have invested some and are levels above start, then look in your app store and see if there are updates you can apply. If so apply and try again. Third depending on the device you are using you can change WIFI. Lastly if you…

Does anyone know if when petopia goes live if it will be optional or a mandatory part of the game? It looks like it might be fun for some but others will find it an annoyance to serious play. So will there be a path for the petopia builders and another for PRS Classic? Just asking not complaining... 😁

Yes I did accept the answer, thanks!

If you look at the comment from Crazy Cat Lad you see that the feature is not part of the permanent game but a feature available from time to time. It appears to be that this is currently on vacation but may be back later. At least that is how I take his comment.

Do you know if they plan on restoring this yet or are we still in limbo? Like is it an oversight or was it planned to see the response? It really needs to be restored!

Sarsam, I have done this so many times it is unreal. Frustrating? YES! And another thing that happens that is maddening is the purchasing the 50 gold bars in the piggy bank seems to press itself about three times a week and says contacting store. As it spins I cancel it and have not been stuck paying for something I did…

I also try to play without boosters and have done well over the levels but not it is far more challenging. I guess I just need to game on!

Are you looking to change your avatar in the game or on the community site?

I turned off the audio a long time back because it interfered with concentration. Guess I'll have to turn it back on and evaluate it now.

Hit 4302 over the weekend and find it still extreme. Has it been changed? If this is the easier version it was impossible before.

I have had it go on for a while and then it seemed to right itself. Hang in there...

Is PRS not being on King.com a hint that King is giving up on PRS or is something else going on?

JJLC - I have also been unable to help others who are not on my friend list for the past few weeks. I think it changed a couple of releases back. However, the friend appear to be asking for help quite often and it does allow for more play. I guess my team is really active. And again the Oops message is usually because the…

It gets far more interesting as you go. Some levels are entertaining and just fun.😺🐶

@Lynette Not boasting because I am not near this at this time, but can you collect over a million silver coins and not cause the game to break? I have wondered because I had been playing without using boosters for anything for a long time and had built a rather large number of boosters and a huge pile of silver. Do I have…

I have had that problem if I am not connected to the internet on my device. I have seen the oops dog. When I do I reconnect to my wifi and I am back running. Could be cause of the events disappearing do not know. But give it a try. Good luck!