👁Ra's Third Eye is about to share its wisdom with us players
HERE
Is anyone else having trouble with the competition?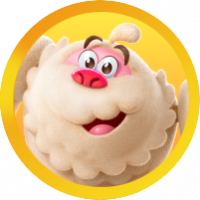 pugsramcman
Posts: 2
Newbie
Playing for Anubis I completed 20 levels and the game says " no levels completed lucky you" when
going through to semi final. But I completed one level in the final and got credited with that.
contacted King support in the past and they said weeks ago they were working on it.
then the last email from them said " levels would be credited in the final ..
which clearly isn't happening.
Keith