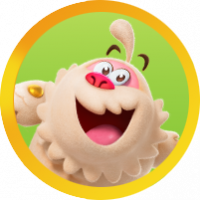 ili102

Level 2
About
Username

ili102

Joined

Visits

20

Last Active

Roles

Member, consented

Points

80

Badges

13

Posts

17
Comments
Okay, I've messaged. No reply yet, hope I hear soon.

Yeah, they responded to me today with a long-winded form email about how the core game is very important to them and special features come and go and they're sorry the tournament disappeared but there's nothing they can do. Then they reminded me that in order to qualify for the semi finals I had to have qualified in both…

This is exactly what happened to me! I've contacted through support three times and gotten nothing and it hasn't been resolved yet.

Hi there, It still hasn't resolved. Worse yet, I had qualified in the Wildcard event as I said but now it seems I can't take part in the semi-finals. What was the point then? This event is so broken and y'all aren't doing anything to fix it.

I didn't attach any screenshots so I don't know what you're talking about. There WAS supposed to be a reward for this - there was a gold treasure chest icon next to my player name in the rankings and then it just all disappeared.

@Spinnifix this is an idea. It's an idea that would improve the game. The increase in ads is making the game worse and much more frustrating and feels very exploitative of your players.

I really really wish you wouldn't take away the sugar drops. They only just disappeared for me today and it makes me much less interested in playing to just rack up levels. The sugar drops added a kind of level of incrimental collectable satisfaction that also also allowed players to take a break. The changes you're making…

Super disappointed that they're taking away sugar drops entirely. This sucks.

This change sucks so hard and I'm honestly really annoyed and disappointed.

Hi there, I'm having the same problem with the most recent update. Can't find a thread about it, but seriously, the new graphics where, for instance, the color bomb reaches out with lighting to zap its targets is not only really dizzying (as is the way the screen shivers and shakes with wrapped or striped candies, which…

This happened to me just now with an android though. So not sure at all that it's a connectivity thing.

This keeps happening to me as well - I reach a chest and can't open it. I reload the game and it disappears. Only on desktop, not on mobile.