🤩Welcome the New Superstar Team
here
!
🔥 Hottest topics
HERE
! // 🏆 Win Gold Bars with the Game of the Month contest
HERE
!! // 👑 The Kingdom Games - Grande Finale!! 🥊 - Vote for our King Champion
HERE
! // 🌈Discover all King games
HERE
!
King games support refuse to return stolen/deleted boosters, also refuse support services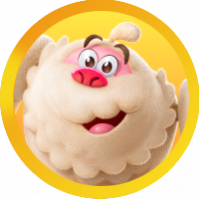 Alyzah_kat
Posts: 4
New Bee
I WAS PROMPTED TO RE-LOG INTO MY ACCOUNT TO SAVE MY DATA. WHEN I DID SO, THE ONLY DATA THAT WAS SAVED WAS MY COINS. ALL MY BOOSTERS SUCH AS : STRIPED CANDY, HARD CANDY, COLORED BALL, RAINBOW BALL AND FISH, WHICH ALL HAD OVER 500X EACH WERE DELETED FROM MY GAME. ALL BOOSTERS IN THE GAME SUCH AS: LOLLIPOPS, STRIPED LOLLIPOPS AND HAND SWITCHES, ALL OF WHICH HAD OVER 40OX EACH BOOSTER WERE ALSO DELETED. I HAD ALSO PRIOR TO BEING PROMPTED TO LOG IN AGAIN, PURCHASED A $99.99 PACKAGE FROM THE 8 TICKETS SPECIAL DEAL. ALL 72 HRS OF FREE LIVES, FREE BOOSTERS WERE ALSO DELETED UPON SAVING MY GAME.
I ATTEMPTED TO CONTACT THE SUPPORT TEAM WHO REFUSED TO ALLOW ME TO SPEAK WITH A MANAGER OR SUPERVISOR MULTIPLE TIMES. MY PURCHASE OF $99.99 HAS SUPPOSEDLY BEEN REVERSED AND RETURNED TO ME. HOWEVER, NONE OF MY BOOSTERS HAVE BEEN REPLACED AND SUPPORT TEAM REFUSES TO DO ANYTHING ABOUT THIS.
THIS ACCUMULATION OF ALL BOOSTERS HAS TAKEN ME OVER 3 YEARS AND THOUSANDS OF DOLLARS. I WANT IT REPLACED IMMEDIATELY. NOTHING IS BEING DONE, NO SUPPORT MEMBERS WILL REPLY TO MY CONTINUED REQUESTS TO REPLACE MY BOOSTERS.
I WANT A PHONE NUMBER TO SPEAK TO A LIVE PERSON AS THIS GAME PROMPTED THE RE-LOG IN AND THEN STOLE ALL MY HARD EARNED ITEMS AND TIME. I WANT ALL OF THESE REPLACED.
MY ACQUAINTANCE WHO IS CAUCASIAN HAD THIS SAME SITUATION HAPPEN TO THEM , AND WAS TREATED WITH RESPECT AND WAS ABLE TO HAVE THEIR STOLEN BOOSTERS REPLACED.
AS AN ASIAN, I HAVE BEEN TREATED WITH NOTHING BUT DISRESPECT AND HAVE BEEN DENIED TO HAVE MY BOOSTERS REPLACED, SPEAK TO A MANAGER/SUPERVISOR AND NOW I AM BEING IGNORED BY SUPPORT.
I HAVE ONLY ASKED TO HAVE WHAT WAS STOLEN FROM ME BY THE COMPANY TO BE REPLACED IMMEDIATELY AND DUE TO MY "NON-IMPORTANCE" IN THIS COMMUNITY DUE TO MY RACE, AS IT APPEARS, THE ENTIRE GAME I HAVE WORKED ON FOR 3 YEARS AND LARGE AMOUNT OF MONEY HAS BEEN STOLEN AND THE GAMES SUPPORT DOES NOT CARE.
I REQUIRE A SUPERVISOR ASSISTANCE IN REPLACE OF ALL THAT KING GAMES HAS STOLEN FROM ME.
Leave a Comment