🌻 What's your favourite flower? Share a photo and win 50 Gold Bars! (finished)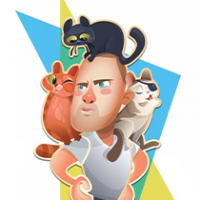 Crazy Cat Lad
Posts: 12,558
Community Manager
👪 New to the Community? Register here in just 2 seconds!
📱 Play Blossom Blast Saga HERE.
The world if full of flowers, but what is your favourite of them all?
Or do you prefer a big bouquet of all kinds of flowers?
Maybe you prefer green plants?
Share a photo of your favourite flower, plant or bouquet here with us to celebrate October's Game of the Month; Blossom Blast Saga.
If your garden is not in full bloom this time of year, please feel free to share an old photo from your album on you smart phone or from your Instagram. Feel free to also use an image search engine to find the prefect pic of you favourite flower!
When the competition ends we'll pick three pics with a blossomy flower power that will win 10 Gold Bars to the game of your choice. But! If you choose Blossom Blast Saga, then you'll win 50 Gold Bars instead.
Let's put this thread in full bloom and share as many pics of flowers as we can!
You have until Friday 6 November 2020 06.00 EST to participate and you'll find terms and conditions here.