🍐 Around the world with Papa Pear - Win 50 Gold Bars! (finished)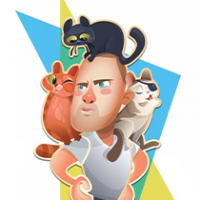 👨‍👩‍👦‍👦 New to the Community? Register here in just 2 seconds!
📱 Play Papa Pear Saga HERE!
Playing Papa Pear and bouncing around the papas on the levels along the saga map is a trip in both fantastic artwork and also a journey around the world!
Many of the episode maps are cities, countries, famous islands and regions.
Papa Pear picked six photos for us from the game and its maps. All of them are inspired by six different cities. Can you guess which five cities they are?
If you can recognize all six cities above, post their names and get the chance to win 50 Gold Bars!
When the competition ends we'll pick five answers where you guessed all the correct cities and the winner will win 10 Gold Bars to the game of their choice. If you choose Papa Pear Saga, you will win 50 Gold Bars instead!
You have until Friday 20 November 06:00 EST to participate and you'll find terms and conditions here.
Comments
This discussion has been closed.