🎨 New in the Hub: The Art Nook!
Share your King Fanart!
☀️ Introducing the King Accessibility Heroes! Check it out
HERE
🌶 News & Hot topics
HERE
! // 🎀 Discover all King games
HERE
!
What's your favorite King animal?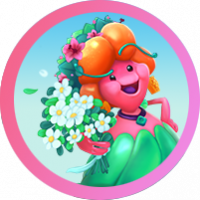 Lola_Pop
Posts: 7,199
Community Manager
New here? Sign up in 2 secs and participate!
Hello King-tastic crew!
In April, we celebrate some of the most pet-tastic holidays of the whole year: starting with the National Siamese Cat Day on the 6th, the National Hug your Dog Day (my favorite!) on the 10th; of course the National Pet Day on the 11th; we also have the National Cat Lady Day on the 19th (that's most likely our @Crazy Cat Lad 's favorite!); and the month ends with the Adopt a Shelter Pet Day and the National Therapy Animal Day on the 30th.
Moreover, there's the Animal Cruelty/Human Violence Awareness Week from the 18th to the 24th, and this week: the National Animal Care and Control Appreciation Week!
What can we do in the Community?
There's a bunch of things to do during the Animal Love Month in the Community:
🐱 Join our Celebrating your Pets Contest in the Pet Rescue Saga Community!
🐶 Participate in our Lovely Pets Contest in the Candy Crush Friends Saga Community!
🐇 Read our Hub Mod @Elsa 's story about National Farm Day HERE
🦓 Open a thread in the Players' Corner to tell us how you're helping the animals in your own way: volunteering in a shelter, adopting a pet, helping stray cats...?
But first of all: will you vote for your favorite Animal in the Kingdom?
Don't forget to tell us what you like best about them commenting here below! 🤗
What's your favorite King animal?
88 votes

Want to PLAY more?