✏Pictionary in King's Style 🤴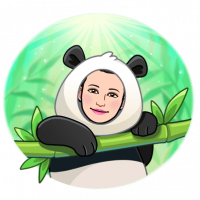 wykoon
Posts: 8,303
Community Hub Moderator
No account yet? Register here in just 2 seconds!
Hello everyone!
Are you ready to have some fun and play pictionary in King's style? 😁😁😁 If yes, let's do this. Here is how we play:-
A new theme will be featured every month*.
Every clue(s) should preferably consist of at least 1 manually drawn (i.e. using stationeries ✏🖍🖊, paint brush app or any other graphic apps). You are also allowed to use images from the web**.
Web image that has been removed will be replaced with another drawing (by me of course 🤭)
All images/drawings must comply with the House Rules.
You can repeat your guess(es) only after another player have answered (to give everyone a chance to have fun).
You may include hints, for e.g. The movie has 4 words. First word is... (post the image).
Once a player answer the first clue correctly, post the correct clue follow by the second clue, for e.g. third word is... (post image).
The player who answered correctly may chose to draw the next image.
The theme for Sep to Oct is movie 📽🎬 title
November 2021 - stay tuned
December 2021 - stay tuned
January 2022 - stay tuned
Let's begin!
Theme: Movie
Title: 4 words.
1st clue: 4th word is...
*May subject to change.
**Any web images that are found to infringe copyright/trademark will be removed.