Let's celebrate our King Community Third Anniversary! (ENDED)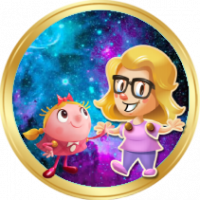 _Elsa_
Posts: 36,078
Sweet Legend
On November 21st, our community will be celebrating its third anniversary. Lots of fun and loads of memories have been shared. And now it's your turn to share! If you'd like to join in our celebration please let us know what your best memory is since you joined us here in the community.
Every participant who shares their best memory will receive this badge created by our @Crazy Cat Lad. 
You have until November 29th to post your best memory.
Before closing this message I would like to share with you my anniversary story, A rumor is spreading in the community, and a memory book that I created for the community's first anniversary. It was a surprise so the CMs had no idea until that day.
Win 50 Gold Bars to the game of your choice in King Community Quiz HERE!
Comments
This discussion has been closed.