Today is Veterans Day!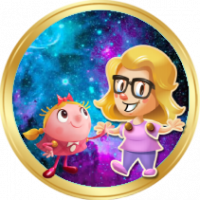 _Elsa_
Posts: 36,136
Sweet Legend
Veterans Day, formerly known as Armistice Day, was originally set as a U.S. legal holiday to honor the end of World War I, which officially took place on November 11, 1918. In legislation that was passed in 1938, November 11 was "dedicated to the cause of world peace and to be hereafter celebrated and known as 'Armistice Day.'" As such, this new legal holiday honored World War I veterans.
In 1954, after having been through both World War II and the Korean War, the 83rd U.S. Congress -- at the urging of the veterans service organizations -- amended the Act of 1938 by striking out the word "Armistice" and inserting the word "Veterans." With the approval of this legislation on June 1, 1954, Nov. 11 became a day to honor American veterans of all wars. (Source)
In Flanders Fields the poppies blow
Between the crosses row on row.
That mark our place; and in the sky
The larks, still bravely singing, fly
Scarce heard amid the guns below.
We are the Dead. Short days ago
We lived, felt dawn, saw sunset glow,
Loved, and were loved, and now we lie
In Flanders fields.
Take up our quarrel with the foe:
To you from failing hands we throw
The torch; be yours to hold it high.
If ye break faith with us who die
We shall not sleep, though poppies grow
In Flanders fields.
What flower is a symbol of Veterans Day?
After World War I, the poppy flourished in Europe. Scientists attributed the growth to soils in France and Belgium becoming enriched with lime from the rubble left by the war. From the dirt and mud grew a beautiful red poppy. The red poppy came to symbolize the blood shed during battle following the publication of the wartime poem "In Flanders Fields." The poem was written by Lieutenant Colonel John McCrae, M.D. while serving on the front lines.
On September 27, 1920, the poppy became the official flower of The American Legion family to memorialize the soldiers who fought and died during the war. In 1924, the distribution of poppies became a national program of The American Legion. (Source)
What is the significance of 11/11 on Veterans Day?
On the 11th hour of the 11th day of the 11th month in 1918, allied forces and Germany came together to sign the peace treaty, according to AccuWeather. For years, Americans called Nov. 11 Armistice Day until it was renamed Veterans Day in 1954. 
Veterans Day gives the country an opportunity to thank those who have previously served in the U.S. military, and Memorial Day honors military members who died in service. (Source)
How to celebrate Veterans Day today!
Observe two minutes of silence - All Americans are encouraged to pause for two minutes of silence at 11 a.m. on Veterans Day. This is a time to reflect on the contributions and sacrifices of all U.S. veterans.
Connect with a veteran - Make the time to speak with a veteran about their experiences in the military. Alternatively, you can send a veteran a postcard or e-card to thank them for their service. If you don't know a veteran, you can send a card or letter through organizations such as A Million Thanks.
Make a donation or volunteer - More than 40,000 charities in the United States support veterans and their families including Fisher House Foundation, Homes for our Troops, and Disabled American Veterans. Many of these organizations have volunteer opportunities.
Learn about military history - To better appreciate the sacrifices American veterans made, learn more about the important battles in which they fought. You can do this by reading a book or watching a movie about military history. (Source)
Visit a Veterans Affairs Hospital - If there's a Veterans Affairs (VA) hospital in your area, look to see when visiting hours are. The hospital may even have something going on for Veterans Day, which you could take part in. Your children can make cards and gifts for any soldiers who are currently in the hospital and up for visitors.
Decorate Your Yard - Let your children's patriotism take center stage by decorating your yard for all to see. You can make signs together, hang flags, paint rocks red, white, and blue, or create anything else your imagination comes up with. You could even hang red, white, and blue lights in the yard. Kids can paint "thank you" messages on posters and hang them in the yard and encourage passersby to do the same.
Take a Virtual Tour of War Memorials - Google Arts & Culture created a virtual tour of war memorials so you and your children can see them even when travel isn't an option. You'll get to see and learn all about the Korean War Veterans Memorial, World War II Memorial, the Vietnam Women's Memorial, the Vietnam Veterans Memorial, and more. (Source)
Here is what you can do! Find some cool images or animated images to help the vets celebrate today!
Comments