Due to an issue with our servers, on the 5th of July
all Private Messages will be deleted and disabled.
Read more
HERE
Accessibility and fonts- what do you think?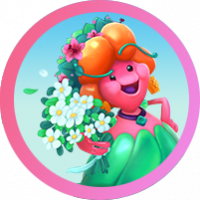 Lola_Pop
Posts: 11,376
Community Manager
Hello King-tastic players!
Many factors make a game more accessible. One of them is its font on pop-ups, tutorials, etc.
Game fonts are usually more decorative and branded than others to make the text more fun to read- that's also the case with our King games!
Our fantastic King Globalization team helps game teams to pick up the best fonts for the different languages, and today they have a question for YOU: 
In your fav King game, do you prefer…
Simple and easy-to-read fonts?
Decorated, branded fonts?
Here you can see some examples:
In English: 
In Japanese:
In Simplified Chinese:
In Spanish:
Will YOU please help us gather feedback about this topic? Just comment here below, and add:
1. Where are you from? (Country/Region)
2. Which language do you usually play our games in?
3. Why do you prefer that option? (branded - simple)
Thanks a lot!
❤️
Celebrate Accessibility Month HERE!