💐 Passed level 4000? Get your badge here! 💐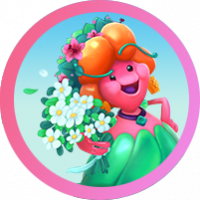 Lola_Pop
Posts: 11,890
Community Manager
Dear Bees,
The Community asked for it- and here it is! The blawsome badge to celebrate you've passed level 4000!
➡️ Badge created by your fellow player and wonderful bee @NamTruong2001 ⬅️
💡 How to get it?
Simply share a screenshot of your level below showing that you've passed level 4000 and you will receive your badge on your Community Profile! You'll see it by clicking on your nickname. 🤗
Here's how you can add a screenshot to your comment:
💡 Where will you (and everyone) see your badge?
It will be visible in your Community profile! Just by tapping on your nickname, you'll get to it. 🤗Note that badges give you points, and points give you more rewards!
Remember to wear it with pride...and congratulations!
Note that there can be a slight delay for the badge to be added to your profile.
💐 New to the Community? Register HERE in just 2 seconds!
Comments

🌸 Download Blossom Blast Saga
HERE!