Important update about iOS 11❗️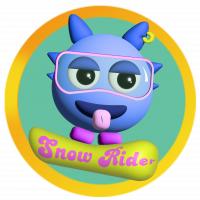 Hello there!
Starting from October 30, it will no longer be possible to play Blossom Blast Saga on iOS 11. That means that if your device uses iOS 11, you won't be able to play any new levels, and you won't receive any new features or events. Online Player vs Player features will also be unavailable when playing on an older version of the game.
How to check which iOS version I have?
Go to your iPad or iPhone's home screen, then touch the "Settings" icon.
From there, select "General."
Next, tap "About." You'll see all of the information about your device, including the version of your iOS device.
To give you the best game experience, we encourage you to always update the game to the latest version. Otherwise, we can't guarantee that bugs and issues will be fixed for you since these will be resolved in new updates for the latest version of the game only.
To update your iOS:
Go to Settings > General > Software Update.
Tap Automatic Updates, then turn on Download iOS Updates.
Turn on Install iOS Updates. Your device will automatically update to the latest version of iOS or iPad OS. Some updates might need to be installed manually.
Comments