📮  Bubblicious Suggestion Box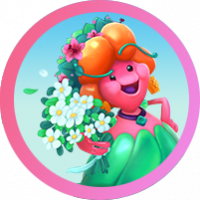 Lola_Pop
Posts: 11,985
Community Manager
Dear Witches & Wizards,
We know you love Stella, Nero and Violet and shooting all those bubblificient bubbles with your magic wands. That's why we'd like to give YOU a chance to give us your suggestions to make the game even better!
And to inspire you…
Some of the topics you might want to mention:
🧙‍♀️ Blockers & Boosters
🧙‍♀️ Game Modes
🧙‍♀️ Features
🧙‍♀️ Events
🧙‍♀️ New characters 
🧙‍♀️ Music and sound effects
🧙‍♀️ Ways to play with your friends
🧙‍♀️ Bundles, offers and articles you'd like to see in the shop
Last but not least, some tips:
🧙 Be specific- give us as many details as you can, so we can understand what you'd like to see in the game and why!
🧙 Be realistic, but bold- dream big! Maybe an "impossible" idea sparks another that is doable!
🧙 Imagine yourself playing the game with your improvements, and describe how it feels
And now, it's YOUR turn! We'll be awaiting your ideas and suggestions!
Comments