🥳 Celebrate Level 3000 and get an Exclusive badge!
HERE
✨
🔮 Math Challenge - 30 Gold bars could be Yours!🔮
HERE
✨
🥳 Celebrate Level 3000 and get Exclusive badge 🥳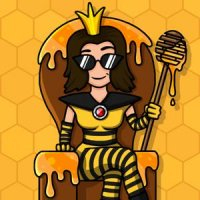 QueenB
Posts: 6,670
Community Manager
🔮 Want to participate? Sign up here in 2 seconds! 🔮
A warm welcome to celebrate Level 3000 with us in the Bubble Witch 3 Community!
We are truly proud and over the moon having released over 3000 levels and so we would like to take this opportunity and say thank you to all our loyal players and for making the Magic happen. 
In true Stella spirit, we are giving away 20 Gold Bars at random to 10 lucky participants.
All you have to do is comment below and leave a message to the team behind the game and let them know how much the game means to YOU.
Wait, there's more…. If you have passed level 3000, comment below with a screenshot of the level and collect and exclusive Level 3000 badge.
You have until the 14th of December to comment your message to the Studio and get a chance to win some Gold 💰
Game terms and conditions can be found here