🔮 Collect your Level Badge 🔮
HERE
✨
🎟️ Join the Bubble Witch 3 Magic Millionaire club and get a Badge 👉
HERE
🥇 Join us at the Olympics - Win Gold and a Badge 🥇
HERE
🎨First ever Community Art Challenge!
Amazing prizes to win HERE
🔮 ENDED Win boosters in solve the Riddles ENDED 🧐🔮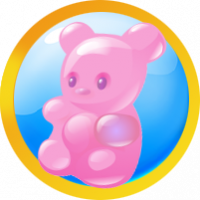 PrettyBubbles
Posts: 5,758
Bubble Witch Moderator
Want to participate, but have no account, then register here in 2 minutes
Hi bubbleicious players 🤹‍♂️🤹‍♀️
I have some Riddles for you
1. What has to be broken before you can use it?
2. I'm tall when I'm young, and I'm short when I'm old. What am I?
3. What month of the year has 28 days?
4.What is full of holes but still holds water?
5. What question can you never answer yes to?
Solve the 5 Riddles and 5 of you will be chosen at random to receive 3 super colour bombs 🥳 We all love having free boosters dont we guys💖
The contest will close on Friday the 25th June
Good luck and have fun ⭐⭐
Game terms and conditions can be found here.
Leave a Comment