🔧
Temporary connectivity issues!
More details
HERE
🔮 Collect your level 4000 badge🥳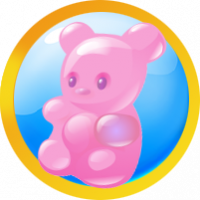 Hello Bubbleicious players 🤹‍♀️🤹‍♂️
Can you believe we have reached level 4000 👏👏 how amazing is that 😀💓
That means you are in for a treat whoop whoop and we like would nothing else but to award you with this amazing badge to celebrate your achievement!!!
How to collect the badge?
Simple!
👉 Post below a screenshot showing that you have completed level 4000 and we will grant you the badge🏅
For instructions on how to take a screenshot please visit here.
But wait, there is more...
🔮 Don't miss out on all exclusive Bubble badges HERE! 
 🔮 No account yet? Sign up HERE in 2 seconds! 🔮
Comments