🔮ENDED BW3 Summer fun community contest ENDED🔮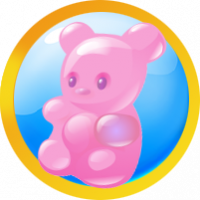 Want to participate? Sign up here in 2 seconds! 
Hi bubbleicious Players 🤹‍♂️🤹‍♀️ Welcome to the 2021 Community Wide Summer Fun Contest!
There are seven contests throughout the community with the final contest located in the Community Hub.
You need to:
👉spot the differences in each game for a chance to win 20 GB in that game
👉go to the Community Hub HERE and list what the difference was of each special item mentioned in the 7 contests, for the chance to win 50 GB in the game of your choice!
Below are two images of Wilbur having fun in the pool but they may look the same but there are 8 differences in the bottom image
List the 8 differences To have a chance at being one of the lucky 5 players selected to win 20 GB in your BW3 game
Players are encouraged to use the spoiler so other players can find the differences themselves.
The difference you find in Wilbur is the Special Difference for this contest.
It is that difference you will need to post as part of your answer in the Community Hub Contest.
The contest will run until 15:00 CET 20 August 2021.
👉This Summer Fun Badge will be awarded to all players who post their answers in the Community Hub Contest!
"Terms and Conditions here"
Comments
This discussion has been closed.