🔮 Collect your Level Badge 🔮
HERE
✨
🎟️ Join the Bubble Witch 3 Magic Millionaire club and get a Badge 👉
HERE
🥇 Join the BW3 Summer Games - Win Gold and a Badge 🥇
HERE
🎨First ever Community Art Challenge!
Amazing prizes to win HERE
🔮 ENDED Now what is Stella up to 🤔🔮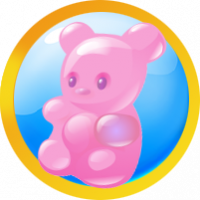 PrettyBubbles
Posts: 5,953
Bubble Witch Moderator
🔮Want to participate but have no account, register here in just 1 minute🔮 
Hi bubbleicious players 🤹‍♀️🤹‍♂️
Stella is cooking up some magic with something fun for us to do during the summer 🥳🌝
Hmmm 🤔 what could it be?
Can you guess before the magic arrives 📝🎐
This discussion has been closed.