ENDED ❓️ 👻Who can Guess my Final Score 👻 ❓️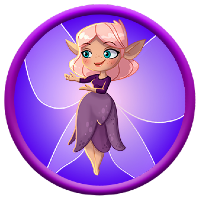 Here is my screenshot and my current score is 193,850. 
🔶

So What will be my final score

⁉️

️  
❓️
Take a guess and you could win some Gold

💰️

 👻
If there is a tie, the player that posted the score first will win the Gold. So take a look at what has already been posted 😀
Only 1 guess per member is allowed 🔮
🔶

What is up for grabs
⭐️The closest guess to my ending score will win 50 Gold
⭐️2nd closest guess to my ending score will win 40 Gold
⭐️3 members will be picked at random and will win 20 Gold
Contest will end on November 22nd at 9am
For your convenience here is your Countdown to November 22nd 
Game terms and conditions can be found here.
Want to participate, but have no account, then register here in 1 minute!
Comments