Due to an issue with our servers, on the 5th of July
all Private Messages will be deleted and disabled.
Read more
HERE
🔮ENDED Activate Leo the cat and win a badge, Gold and Boosters ENDED🔮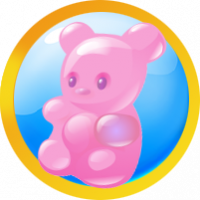 PrettyBubbles
Posts: 10,696
Bubble Witch Moderator
Hi bubbleific kings 🤴and queens👸
It's now time to collect badge 2 of the exclusive 4 badge star cat🐈 collection
Whoop whoop🥳 here is how
You will be collecting leo
You will need to play your other starcats until Leo joins, don't worry you have 2 weeks to meet leo.
You then select the 50 stardust tab to activate leo and take a screenshot like so
Now we can see Leo is activated.
You can now go choose any level to play take a screenshot of the completed level along with the leo is activated screenshot.
That is then one entry
Penny event levels are excepted as you can still activate your star cats
please note I will be keeping an eye out for those who have been unable to reach leo whilst playing the penny event and if needed I will extend the time you have to collect your badge
To qualify you must post 5 entries
As a thank you all players who submit 5 entries will receive the I love Leo badge.
Thank you @Elsa for making our badge 💓
Leo is already excited to be with your I love Eri badge on your wall 😍
Also 7 of you will be chosen at random to receive 20 gold bars and 3 rainbow rush boosters each
NOTE: Updated extended end date to come soon due to players waiting to finish the penny event 💓
End date is monday 13th June to give you time now penny has ended to submit your screenshots 💓
🔮 Want to participate, but have no account, then register here in 2 minutes 😉
Leave a Comment