(ENDED)! WIN GOLD BARS! Battle BW ⚪🎃🌿 vs CC🍭🍬🍩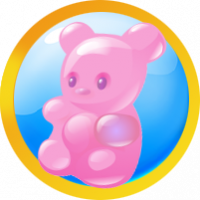 Want to join no account then register here in 2 minutes
Hi 👋👋 all you amazing crushers 🍭🍬🍫 and bubble blasters 🔴🐸🌿🎃
Lets have a contest with a difference. Let the battle begin🤝 🏋️‍♂️🏆CC versus BW.
Tiffi and stella decided to have a counting competition 1️⃣2️⃣3️⃣4️⃣ even though neither of them was ever any good at sizing up squares. They always got them so confused with triangles and other shapes. 🔷️🔴 Both are frustrated as each time they count they get a different answer
They are now calling on you 🤷‍♂️🙏 for your help to count how many squares are in this image. 
The rules are the game community that has the most participants with the correct answers will be the champions and 6 random players from the winning team will each receive 20 gold bars, and 3 from the losing team will also receive 20 gold bars 💰added to there game.
PLEASE remember to state your game in your answer
Also keep in mind that there are more than just the obvious ones 🤔😉😉 but there is only one correct answer ✅ you might be surprised at what it is. 😮😳
You have until Friday the 4th of September, 10.00 CET to participate.
Good luck and have fun 👍🙂
Game terms and conditions can be found here.
Comments
This discussion has been closed.