Due to an issue with our servers, on the 5th of July
all Private Messages will be deleted and disabled.
Read more
HERE
🔥 HOT right now in Bubble Witch 3 Saga 🔮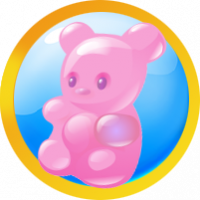 PrettyBubbles
Posts: 10,695
Bubble Witch Moderator
Welcome to the Bubble Witch Saga 3 Community!
Here you will find all the hot and trendy topics you don't want to miss out on
😉
💫 Meet other Witches and Wizards by saying hi 👋 HERE
💫 Important Announcement to BW3 📢 HERE
💫 Level Releases!
What's the latest release and latest level in the game? Find all info HERE.
💫 Events and Game Features!
Magic Hats - Learn more HERE!
Game modes and challenges are explained HERE
What are The Leagues and How to Play Them? Check HERE!
💫 Community contest available now!
Follow the Community contests which we host all the time and get a chance to win Gold bars, Boosters and badges HERE.
💫Celebrate your Achievements!
It's important to celebrate every achievement. Join the BW3 level club:
More will follow...
There is more!! Don't miss out on our One Million Club!
Get over 1 Million points on any level and join the Bubble Witch 3 Magic Millionaire club HERE and receive this exclusive badge:
Need any technical help?
Find the most common issues and questions HERE
New to the Community? Find your guide for Newbies HERE.
👨‍👩‍👦‍👦 New to the Community? Register HERE in just 2 seconds.
This discussion has been closed.