🤹‍♀️ (ENDED) CALLING ALL BBW3 PLAYERS 📢 WIN THESE AMAZING PRIZES 🏆🎁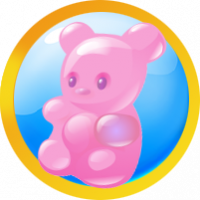 PrettyBubbles
Posts: 7,789
Bubble Witch Moderator
🔮 Want to join no account then register here in 2 minutes 🔮
Hi to all you amazing bubbleific guys and gals 🤹‍♂️🤹‍♀️.
We have a great new contest for you today. I hope you enjoy it 😍
Stella has just released a mixed variety of all of our favourites Bubbles ready for the next level but they have to be counted before she loads them.
👉 We want to know... How many has she prepared?
5 of you who post the correct count will win 30 Gold Bars 💰and 3 Super Colour Bomb spells 🌌 added to your Bubble Witch 3 Game.

You have until Monday the 28th of September to participate.
Good luck everyone and have fun 👍🙂
Game terms and conditions can be found here.
This discussion has been closed.