👻 Switch your Score to win Gold 👻
HERE
🎟️ Join the Bubble Witch 3 Magic Millionaire club and get a Badge 👉
HERE
💪 Beat your Game Mods score - Final Surprise Round🔮
HERE
🎨First ever Community Art Challenge!
HERE
Problem on clicking the HOME button, can't catch the fairies to get bonus points.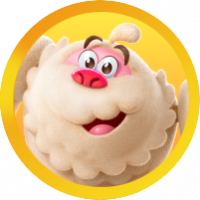 Sarah_Gilmore
Posts: 2
When I press the home button to chase the fairies for points to build my house a message say's experiencing difficulties and problem will be fixed soon. So how long will I have to wait? You could give out some free bonus points to us who play the game as a good gesture for waiting. You should also have a bonus wheel added to help us players get more help because the game itself is very challenging and people may loose interest, just a suggestion. Thanks!