Higher level players getting bored?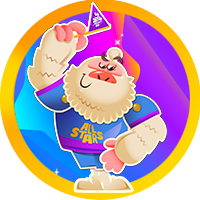 Am I the only one getting bored/frustrated with the higher levels? 
I love the game and I know the idea is that the higher you get the harder the levels get (obviously!!) but I'm finding its becoming a struggle to complete a level, ones that aren't even deemed as 'hard' without having to always use a booster or gold for some extra moves. 
Even with the introduction of the 3 witches hats, it's taking me excessively long times to complete one single level (sometimes it's been over a week) unless I acquiesce and use a booster or buy more moves since the moves given in levels have dropped dramatically, definitely one of the reasons making it harder to complete levels. 
I enjoy the game but I'm not the kind of person who is in a position to constantly be buying gold to spend just to complete a level. 
Its very frustrating in the higher levels and I'm getting to a point where I think I'll just stop playing. 
Comments