What went wrong?🤔 Win Gold Bars & Boosters here 😉 (ENDED)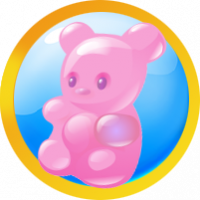 Want to join no account then register here in 2 minutes
Hello bubbleific kings and queens 🤴👸 With the help of our amazing @Elsa I have 2 exciting competitions coming you're way🎉
Here is the first 📯📯
I need your help we created two bubbleific images but some things went wrong 🙈
Let's see how well you know your game.🔴🔵🌿🎃🐸
Can you spot what they are 🤔
5 lucky players that spot all the differences will be chose at random and each will receive 20 gold bars 💰and 3 super color bomb added to your game.
This competition will run for 2 weeks.You have until Friday the 7th August, 10:00 CET to participate.
Good luck and have fun 👍🙂
🚨 Important! Only spoiler answers will be counted. Select the spoiler option like this.
Terms and conditions can be found here.
Comments
This discussion has been closed.