(ENDED) Let us know what level you're on for a chance to win 30 Gold bars ☀️🎉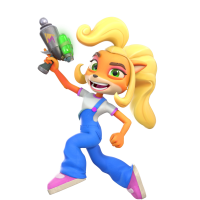 QueenMia
Posts: 12,737
Community Manager
🍭 No account yet? Register here in just 2 seconds! 🍬
Hello dear Friends 🤗
We know that there are some very talented players in this Community... but how good are you? So to satisfy our curiosity, we would like you to know:
 🌟What level are you at?!
10 lucky winners will be randomly picked and receive 30 Gold bars each 🎉
Let us know by commenting below 👇
🍭 It does not matter what level you're at as it won't affect the draw. You all have the same chance to win that you've just started or already reached the last levels 🌱☀️
I am level 1009 - What about you?
Good luck everyone and happy playing 🍒
👉And if you've passed Level 1000 don't forget to claim your exclusive Community badges
You have until Friday 5th of June, 13pm CET to participate!
Terms and Conditions here.
No account yet?
Sign up here i
n 2 seconds!
Leave a Comment