🥳
Go to level feature!
YOU wanted it, the team made it possible!
HERE
Passed level 3000? Get your exclusive Badge and join the Club! 🏅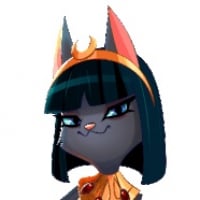 QueenMia
Posts: 12,981
Community Manager
Show the World that you're a master at Candy Crush Friends!
If you have passed level 3,000, then you definitely are a friendtastic player! Get your Level 3000 Badge and wear it with pride, my friend! 😎
🌟How to get it?
Simply share a screenshot of your game map below showing that you've passed level 3,000 and you will receive your badge - Note that there can be a slight delay for the badge to be added manually to your profile.
Here's how you can add a screenshot to your comment:
🌟Where will you (and everyone) see your badge?
It will be visible in your Community profile! Just by tapping on your nickname, you'll get to it. 🤗Note that badges give you points, and points give you more rewards!
🌟Want more badges?
. Level 1000 badge here!
. Level 2000 badge here! 
Congratulations and happy playing 🍒
🌟🌟🌟
🍭 No account yet? Register HERE in just 2 seconds! 🍬
Comments