💎 Welcome to the very exclusive level 4000 Club! 💎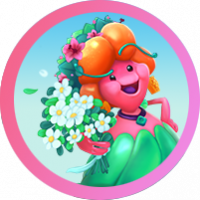 Lola_Pop
Posts: 7,163
Community Manager
🍭 No account yet? Register here in just 2 seconds! 🍬
Dear Friendly Crusher,
Put on your best clothes💃 🕺, cross that velvet rope and welcome to the Level 4000 Club- the place where the best Candy Crush Friends players meet!
And to make sure everyone knows you already belong to this exclusive group of advanced players, here's your level 4000 badge to show off:
🌟How to get my exclusive badge?
Just take a screenshot of your map and share it below! We'll add the badge to your Community profile as soon as possible!
🌟 What if I cannot see level 4000 in my game yet?
Level 4000 is currently available for Windows 10 players only- it will soon come to iOS and Android, don't worry! Just make sure your app is updated and you'll soon be able to play it!
🌟Can I collect more level badges in the Friends Community?
Yes, you can! If you've passed level 4000, it means you can collect these badges, too:
. Level 1000 badge here!
. Level 2000 badge here! 
. Level 3000 badge here!
🌟I haven't reached level 4000 yet...
Don't worry at all- Rome wasn't built in a day 😉. Just keep crushing it and having fun- you can earn this badge anytime in the future!
Now let the party start at the level 4000 Club!😎
⚡️ Click ➡️ HERE  ⬅️ and go back to your game!

Want to PLAY more?