🥳
Go to level feature!
YOU wanted it, the team made it possible!
HERE
🍩 FRIENDS' BATTLE ROYALE 2021 💗 EVENT IS SHUTTING DOWN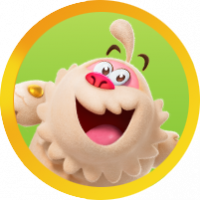 A announcement regarding to Friends Battle Royale 2021!
Since that this the Global Launch Week of Crash Bandicoot: On the Run & working super dooper hard to bring a lots of amazing contests that will come sooner even on **Candy Crush Friends Community**, i've decided to shuts down this year's FBR without any plan for bring it back... Becoming a Moderator is not easy at all and i need to learn more about the community to create lots of fun for you and for everybody else!
However there might be a new FBR coming on the end of next year but this time it will be a contest instead of normal event and well i think i will be talking with Friends Moderator @Miss_Dani & @gr33n3y3z for helping me releasing the project, so stay tuned... 💗💓
Hope you have been loved my project and how the event are excited for you... 😍
This is just the beginning & you are not see nothing yet! 🤗
⚠ This discussion will be deleted on April 2nd, 2021, so if you have any suggestions for the upcoming Friends' Battle Royale 2022 tell me here before it's too late!
Have a sweet day!
See you around the community... 💎
Comments
This discussion has been closed.