(ENDED) ☘️ Ready for some gold-hunting fun with your Community friends?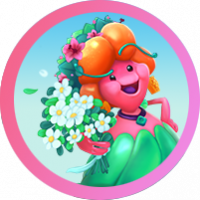 Lola_Pop
Posts: 6,895
Community Manager
🍬 New in the Community? Sign up HERE! 🍬
Hello dear Friends!
You may be among the lucky players who are hunting for Gold in the game; or you may be still waiting to do so. Either way, we've thought: why don't we have our own Community gold hunt?
🌈 How will it work?
You'll need to share the following screenshots:
1 level won with Tiffi
1 level won with Yeti
1 level won with Odus
1 level won with the Nutcracker
1 level won with Misty
1 bonus level won with any other character
The screenshot needs to show the end of the level, where we can see that it's you who won the level
💰️

Rewards

That's the fun part! Just like the Pot of Gold in the game, we have a Pot of Gold waiting for you here in the Community! 300 Gold Bars to be shared among the ones who pass the challenge! Friend-tastic!
☘️

Rules:
All your screenshots must show that you are the one who passed them (part of the avatar or part of the name should be recognizable) 
You can choose any level you prefer 
You can choose the costume you prefer
⏳️

How much time do I have?

You have until the 22nd of March, 11 am CET to share your screenshots

Want to PLAY more?
Leave a Comment