🧙‍♂️ Select character 🤡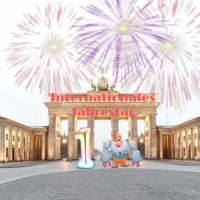 Spinnifix
Posts: 19,548
Ambassador
💗 Hello dear players 💗
At the beginning you choose a character where you think is helpful and you could end the level with it. I often thought that way and saw it differently in the game. I've noticed that less of the color is involved. Therefore my question about voting: Do you see it the same way, or do you see it differently?
Please share it: Maybe something could be improved in this regard😉
Many Thanks 🤗
I took the 1st picture and the last picture.
@Diamond Lim please the list, thanks
🧙‍♂️ Select character 🤡
20 votes