(ENDED) ⭐⭐⭐ 3 stars on 3 consecutive levels ⭐⭐⭐ Win gold bars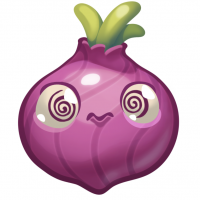 MountainMom
Posts: 3,255
Friends Moderator
Hello Friends! It's time for a new contest.
For this contest you need to earn 3 stars on 3 consecutive levels in your Candy Crush Friends Saga game. The highest sum of scores for the 3 levels win!
⭐⭐⭐ + ⭐⭐⭐ + ⭐⭐⭐ = ❓
Rules 👇
Play and pass any 3 consecutive Friends levels and earn 3 stars on each of the 3 levels. The levels must be played or replayed during the contest dates.
Take a screenshot of each of the consecutive levels showing your final score, the number of stars earned, the level played, and your avatar. No old screenshots.
You can play with any of the Friends characters and use boosters.
Post all 3 screenshots in a single post. Maximum of 10 entries per player. Any given level can be replayed and included in a new post of 3 consecutive levels to improve one's score.
No editing or manipulation of screenshots allowed with the exception of marking with your name or initials on the screenshot as long as it does not cover up any required information.
Add the scores from your three consecutive levels and post it with your screenshots.
Rewards 👇
The three players with the highest sum of scores will win gold bars in their Candy Crush Friends Saga game:
🥇 1st place wins 40 gold bars
🥈 2nd place wins 30 gold bars
🥉 3rd place wins 20 gold bars
This contest will run from 26 January until 5:00 p.m. CET (11:00 a.m. EST) on 9 February 2022.
Terms and Conditions here
Want to participate? Sign up HERE in just 2 seconds.
Leave a Comment