(ENDED) 💰 Complete Daily Quests for a chance to win Gold Bars 💰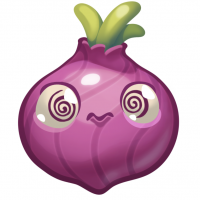 MountainMom
Posts: 3,747
Friends Moderator
Here is another Friendtastic opportunity to win gold bars in your Candy Crush Friends Saga game!
The challenge: Complete all three of your Daily Quests.
Every day, players get 3 new quests added to their CCFS game. The quests vary in difficulty, so players have the opportunity to change one of the quests, but the replacement quest may or may not be easier to complete.
This challenge will run for two weeks, so you have 14 opportunities to complete your Daily Quests. Please note that you can replay previous levels to complete a quest, and it is not necessary to win a level to collect the candies required in a quest.
The quests can be viewed by clicking on the scroll at the bottom of your game map:
Rules: 👇
Play or replay any levels in your Candy Crush Friends Saga game to complete all three of your Daily Quests.
Post 2 screenshots: (1) a screenshot showing your list of Daily Quests when they are new, and (2) a screenshot showing that you have completed all three of your Daily Quests (see examples below).
As you can see from the example above, the blue banners that initially read "New" are replaced by green banners that read "Completed" when each quest is completed.
Both screenshots are required.
No old screenshots, please.
Please add your initials or username or other unique mark to identify each screenshot as your own.
Players can post more than one entry, but additional entries will not improve their chance of winning.
Rewards: 👇
Five players who successfully complete all three of their Daily Quests and have posted valid screenshots will be randomly selected to win 20 gold bars. The gold bars can only be added to each player's Candy Crush Friends Saga game.
When? 👇
This contest will end on Wednesday, 13 July 2022, 5 pm Central European Summer Time (11 am Eastern Daylight Time)
🎉 Let's have some Friendly fun while completing our Daily Quests! 🎉
Terms and Conditions here
Don't have a Community account but want to participate? Sign up HERE in just 2 seconds.
Don't play Candy Crush Friends Saga yet? Download the game HERE.
@Diamond_Lim, Please tag CCFS players.
Leave a Comment