IDEA: EPISODE RACE FOR CANDY CRUSH FRIENDS! 🏁🏆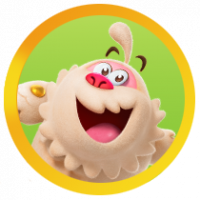 Hello Crushers... 💞💝
New episodes will bring new opportunities to win! 🏁🏆
Each group of levels you unlock is also known as an Episode. Beat your competitors at racing through the levels in the Episode and you could win some luscious loot!
🎵 When will I see it?
You'll know when the Episode Race is active as you'll see a checkered flag button on the main game map screen. Tap it and you'll see your position, plus that of the other racers...
Now, start your engines and play! 💞
🎵 What do I have to do?
Nothing except your extraordinary gameplay already! Playing and passing levels is what will matters here, so keep crushing those candies!
🎵 What will I win?
You can win lots of great goodies to help you tackle those levels. Build up your boosters and pick up some glittering gold too!
💎 Prizes!
1st place: 5 gold bars
2nd place: 3 gold bars
3rd place: 1 gold bar
4th and 5th place: Nothing
What do you think? Did you like it or not? And why? 🥰
So i want you to vote for my idea to make our beloved team made this feature and implemented it in-game... (✿◡‿◡)
Let's see your sweetest comments... 💗
See you around... 🥂🍭🍬
Comments