📣 Extra, extra! New event in the game to celebrate level 4000!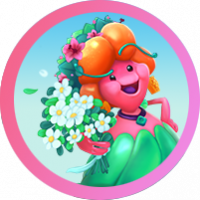 Lola_Pop
Posts: 7,559
Community Manager
🌟 No account yet? Register here in just 2 seconds 🍭
Dear Friendly Crushers,
The Studio wanted to celebrate the level 4000 milestone with an extra event and some sweet rewards- and it's here!
Play all these amazing milestone levels and have a blast!
Now we want to hear about what you think about the event:
🍬 Are you enjoying it?
🍬 Which is your favorite milestone level? Why?
🍬 Did you expect this special treat?
🍬 Speaking about treats...what do you think about the rewards?
If you want to share your thoughts about this event with the Studio- this is the moment!

Want to PLAY more?