Level # 378 was stuck for few days AND there came a surprise :) :) :)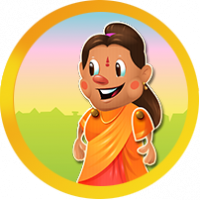 PummyRaj
Posts: 15,455
Farm Moderator
Hello! Dear fellow Candy Friends players!  Just want to share some news which was very surprising to me!!!!
I was playing level # 378 which is "Super Hard Level".  I was stuck there for past few days & might have played probably 50 times, trying all 3 friends for number of times!
Was in the peak of getting frustrated!!  But to my surprise, suddenly one of the "Friend" -- Misty (Unicorn) changed to my favorite Odus & with his help, I won the level in first try (not technically) WITH 3 Stars!!  
Did this happen to anybody before?  Did your "Friend" change to make the level easy OR am I the first one to receive this nice Gift!!!  
I am very happy with this kind of modification!  Thanks a lot Candy Friends Team