(ENDED) 🏆 The Kingdom Games - Vote for our King Champion! Misty Vs Tiffi 👑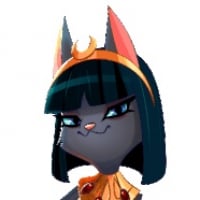 QueenMia
Posts: 11,095
Community Manager
🏅 No account yet? Register here in just 2 seconds! 🏆
Hello Community!
Did you know that there are 21 King games? That's many sweet, adventurous, fierce and fantastic King characters!
Well this Summer, our King heroes will be battling to become the very first "King Champion" 🙌 Are you ready for the show? So vote for your favorite Champion Now!
👇 Let us know who between Misty or Tiffi should become the King Champion by voting below 👇
3 lucky winners will be randomly picked amongst those who voted and commented and receive 30 Gold bars each!
🌟How to participate?
. Select your favourite character between Misty and Tiffi and submit your vote at the bottom at this page.
. Comment below to let us know why it's your favourite! Remember to comment - Our heroes need your good words! No comment, no chance to win!
🌟 Don't forget to vote for more Champions!
. Find all the fights HERE 💪
👉To the Polls everyone and may the best win 🍒
You have until the 17th of July to participate.
Terms and Conditions here.
(ENDED) 🏆 The Kingdom Games - Vote for our King Champion! Misty Vs Tiffi 👑
This is a public poll: others will see what you voted for.
No account yet?
Sign up here i
n 2 seconds!

Leave a Comment