🌎 It's World Autism Month! Celebrate beautiful minds and win Gold
HERE
A lot of abnormal things after Mastery Rank update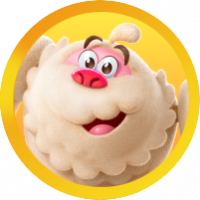 NamTruong2001
Posts: 1,416
Level 4
Ok. I will go straight to the topic right now.
1.Fonts are too bold, and tiny
I have to confirm that they are really too bold, and tiny. (enter Royal Championship and look at name and medal number too see how tiny it is).
2.Spacing letters on level pin number
"It makes my eyes hurt"
3.Missing mission name in Allen's journey
(both landscape and portrait)
4.Back button does not go to the main screen (a screen contains rabbit on the balloon)
You can experience yourself on mobile.
--- I will update soon when I see something different. ---