Join the Rainbow Party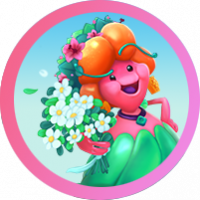 Lola_Pop
Posts: 7,978
Community Manager
👉️ No Account yet? Sign up here in just a few minutes
Hello Jellies!
As you may know, we're celebrating the Month of Love in the Community, and the Jelly forum will participate in the party- of course!
How? Let's make it very rainbowy- what's nicer than a rainbow, a hope after the rain? As Maya Angelou said, we have to look out for rainbows in our clouds, and be the rainbows in other people's clouds as well!
So just share an image, a verse, a gif, a drawing...anything that has a rainbow on it, and let's color the Jelly Community!
You'll be awarded with our Jelly Rainbow Badge:
Psst: maybe some of you have spotted another rainbow party in your game? Head over here and give us your feedback!
You have time until the 30th of June!
This Thread is dedicated to our Jelly Mod @Lady_Sarina 🌈

Want to PLAY more?
This discussion has been closed.