⚔️ Community Spirit: who will become a Jelly Knight?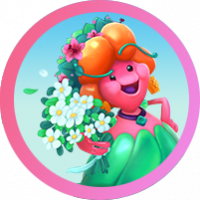 Lola_Pop
Posts: 11,980
Community Manager
No account yet? Register here in just 2 seconds! 
Hello dear Jellies, 
Welcome to the new Community Spirit discussion! A thread especially created to celebrate the sweetest ingredient of this Community: YOU! 
We've all seen those extraordinary members who embody the spirit of the Jelly Community: fun, witty, kind and helpful. It's time to give them the recognition they deserve, don't you think? They deserve to form our Jelly Order of Knighthood!
How can you become a Jelly Knight?
We will "order" a Jellylicious Community member every month. Here below you can nominate those players who you think deserve this honor. Then, at the end of each month, our Game Mod and I will appoint the next Jelly to be knighted, who will also receive our Jelly Community Spirit badge:
And...to add on that, the Jelly Knight will receive 100 Gold Bars in their Candy Crush Jelly game! 😎
Remember that YOU can be nominated. It's your Community spirit that will be rewarded: your friendliness, patience, politeness and your willingness to help. Just be yourself and you could become a Jelly Knight! 
Already sitting at the Round Table...
⚔️ headoperations ⚔️
⚔️ Nikolaos_Prodromidis ⚔️
Comments