⚡️
Daily Quests!
Learn more about the new feature
HERE!
➡️ Have you passed
level 5000?
Come grab your badge
HERE!
💗💚😊 Jelly Community Spirit Reminder 😊💚💗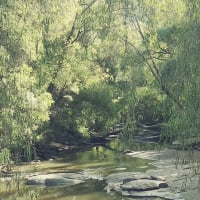 Lady_Sarina
Posts: 4,275
Jelly Moderator
No Account yet? Sign up here in just a few minutes
💗💚😊 Jelly Community Spirit Reminder 😊💚💗
Hey Jelly Ohana,
Welcome to the Jelly part of the Kingdom, to all those newbies I've had a chance to chat to and still a big G'day to you regular locals who make me laugh and encourage others with thoughtful, positive discussions and comments 🤗
It's time for that occasional reminder, for newbies, long timers and well...all of us, of those things that not only keep us safe and working well but also the things that are held in high regard, for our Community continuing to be a fun, friendly and innovative place to catch up, on All Things Jelly 🥰
House Rules - here
As we're all Housemates here in the Jelly Ohana, it's great to see such a wonderful Community Spirit, that sees members treating each other well, at such a high standard. Particularly in an on-line environment where manners, integrity and kindness can sometimes be forgotten, in today's fast paced, tech driven world, where everyone is really busy and can still be effected by Covid restrictions. We are all faces behind a screen that have feelings, whether volunteering, a Kingster, a member or someone just popping in to see what this is all about. Whether on the Forum Message Boards here or in PM's. Thank you to everyone for being so co-operative, patient and considerate to one another. 😃
What do some of the House Rules mean?
Spamming - This isn't just something related to promoting advertising. It also relates to multiple indiscriminate postings of similar comments, pics, threads. Sometimes it can be accidental due to misunderstandings and that's ok. A suggestion would be to try to read page 1 of a discussion to get the gist of what is being talked about and why or making your comment count. Your contributions are valued and can really benefit others, if kept on topic and are thoughtful, to the effort a member has made, to start a conversation with fellow Housemates.
Checking things out through exploring your Community or reading first before posting/ commenting, will help find things of interest and avoid duplicate posts or posting in the wrong area. Why not post your first 3 comments by visiting the Fun Area - Introduce yourself in "Come say HI", "let us know where you are playing from" and play a quick "5 Random Letter Sentence"? Then pop into the Quick Links thread and pick 2 links, maybe a Poll/ receive your Badge thread or let us know which Level you are on or put your name on the tag list. Wallah!!! There's your 5 comments to level up achieved 😃🎉
Yes this is one of the reasons why I am also cautious with over tagging :0)
Trolling - Fortunately, we have so many great Housemates here who are considerate of one another but what is this? Generally speaking it can be posts that are inflammatory in nature or off topic comments that provoke readers into displaying emotional responses. Sometimes for amusement/ entertainment, to take a topic away from it's intended content, gain attention for themselves or even for no reason at all. Which is contrary to the House Rule of being friendly and kind. Let's keep that Family Atmosphere that we have going in the Jelly Community. 🤗
Baiting - deliberately annoying, badgering, misunderstanding or putting another down to provoke a response. Also contrary to the King Values of being Humble, Supportive and Fun. Treat others as you would like to be treated. 👍
Campaigning/ Lobbying - this can be trying to pressure or sway people negatively, towards another person/ topic. This may cause undue anxiety and concern for some. Fortunately our Communities have lots of great members who look for the best in others and appreciate that differences are opportunities to encourage, understand one another more and cultivate friendships. Our opinions can be different to others and that's ok too. We may even get a little frustrated or get the wrong end of the stick but we can always take the initiative to settle any questions or frustrations privately and kindly with the view of gaining a friend and showing empathy.. 😊
Please have your say, in way that is mature, friendly, reasonable, honest but humble and facilitates good communication. Please no hate speech, no using put down words nor swearing. Think about the person behind the screen and remember, they have feelings too.🥰
What about the Good Stuff?
Tisn't "only what you do, it's also how you do it" "It's how we show up, it's what we expect of each other, and as a result, it's the sweet reward we get." 
This is the stuff I really love seeing in everyone!!! The inclusive, supportive friendly and fun stuff. It really makes my day feeling so proud and happy :0) 👏👏👍🤩🥰😍💚💚
We're all equals and all try to be honest and open with ourselves and others, in a considerate way.
In big ways and small ways it's fantastic to read members encouraging one another to unleash their creativity and enjoyment of All Things Jelly.
Constructive Feedback - Feedback is great and not just for the Jelly Game Team!!. Having an open mind, curiosity and keeping it playful is a great thing too. That kind of warmth is encouraging and makes it something people want to read about. Voting in Polls and commenting in Mod Discussions is very helpful too. 👍
Placing comments in the best Area suited to it, is also really helpful in being efficient and saving time, being relevant and able to find something easily. In Support and Tech issues or difficulties with something, the Support Section is great for providing screenshots, Player ID's, device and platform info, sharing which troubleshooting steps you've already applied and enquires of assistance. Someone will try to help you out :0)
A great thought for a new original concept is a good addition to the Ideas Section. Remember to check this area out and vote on anything you like. If it looks like it's getting some interest from you guys and seems workable, it could be tagged or further discussed, to develope the concept together before tagging/submitting. Working together and encouraging each other is an awesome part of being a Family and that effort you take to explore your community is appreciated by others!!🤔
Reading the Highlighted Green Boxes gives you current info and also The Welcome to the Jelly Community thread will give you a heads up on some How To's and a list of badges and info about the Road Map . The Quick Links will take you to where to collect your badges, Fantastic Discussions in the Community, detailed support options for troubleshooting, New/Trial Features and Polls.😎😄
Kind and Friendly - We know this is to be considerate, warm, gracious, fun, encouraging, supportive and share positive vibes with others. As our Age Limit is 13 yrs, it's particularly important to remember that there are young ones around and having great role-models to aspire to is important.
Thankfully Jellies are humorous, easy to understand, well mannered and respectful. Some even have flags of patience and calmness. Helping out and participating around our Jelly Kingdom is also appreciated and a good example to others. This is an area I personally enjoy giving feedback on, as it's encouraging and exciting for both Lola and I. Well Done Everybody!!! 👏👏
Looking forward to seeing you Jelly Brother's and Sisters out there exploring our Jelly Community, participating in Polls and discussions, hearing your thoughts on All Things Jelly and continuing to displaying that beautiful Community Spirit. You guyz Rock!!!🤗🤩 💚
This discussion has been closed.