➡️ Have you passed
level 5000?
Come grab your badge
HERE!
👨‍💻 The Studio Answers: Read eliodeb's A to our Q about the game and its future!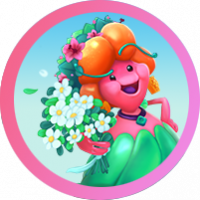 Lola_Pop
Posts: 8,512
Community Manager
Want to participate? Register here in just 2 seconds! 
"We want to create new time-limited events for you to enjoy, and features that give lots of rewards." (@eliodeb , Candy Crush Jelly Saga developer)
Put on your reading glasses and lay back, it's time to read what @eliodeb has to say. YOU asked him, he's here to answer to your questions. Jellies, this is the A part to your Q- let's start!
Q: What is your job as developer in the game, exactly? (by @Pitty_Kitty)
A: As a developer, I make sure that the game designer's vision and the artist's creations come to life and work properly without bugs. I write a lot of code!
Q: Regarding development, how do you see and plan to increase more fun and challenge in the game? ( by @aijaziqbal)
A: We want to create new time-limited events for you to enjoy, and features that give lots of rewards.
Q: Are developments and design for the Candy Crush Jelly Saga only carried out in Berlin or do the developers (as in other companies) work worldwide? (by @aijaziqbal)
A: That depends, most of the Candy Crush Jelly Saga Development happens in Berlin but we also get support from other studios.
Q: In Candy Crush Saga, every week on Wednesdays there is a thread with a designer who gives players direct answers to questions about the new levels. It's certainly not comparable to Candy Crush Jelly Saga because there are 3 new episodes every week in Candy Crush Saga (sometimes 4). My question is: Would it also be conceivable for Candy Crush Jelly Saga that a designer here in the community is available to the players? On the main map this is certainly not so necessary, there I had so far only a few glitches. But I always see a lot of questions and irritations about RC, so I would like to have a direct contact person. (by @DieOmimi)
A: We will ask the Candy Crush Team what exactly they're doing and how they are doing it, and will definitely think about it, as an option for Candy Crush Jelly Saga. This depends a lot on our capacity and availability
Q: How is it decided which player gets which events? For example, the team game, where the members of a team complete tasks and get a reward together. I don't know any German player who has this event. (by @DieOmimi )
A: When releasing a new feature or event, our system randomly selects players for a test. We then look closely at how the change has been viewed and then decide if it's something we want to permanently implement in the game or not. For some features, we take a selection of players we need players to be in a specific country or who have a certain level progression, which is why you may not see an event at the moment, but please keep an eye out in future!
Q: What kind of education do you need to perform a job such as yours? (by @rebelchild)
A: That depends on the craft. Me, as a developer, I studied engineering and computer science. However, this is not a strict rule. You can learn to code in many ways including online and offline masters/courses. There are many other crafts in our team. For example, some of our Level Designers went to a games school to learn all about Game Design and Level Design but there are other ways to get into the industry as well. For example for Game Design specifically there are not many schools yet, so some people study Multimedia Engineering or Psychology, which gives a nice education on user's behavior and game development, and learn about the craft when working on a company like King. We also have many artists and data scientists with different and cross-functional backgrounds.
Q: After developing a new prototype (a new booster or level) what is the testing protocol? Do you involve select members or players to test it? What is the process to bring a new concept to the game? (by @rebelchild )
A: First, we discuss the idea within the team to see if that's something we want and are able to develop. We refine the concept and then coding starts. When we have a playable prototype, we try it ourselves internally to see that it works as intended and is fun to play. Then, it will go through several tests phases to fix all the bugs and ensure the highest quality possible. Then we release it to a small portion of the community, our system randomly selects players. We look for bugs and use data to fix and improve the feature. Next step is to gather players' feedback through in game surveys and interviews (usually in English). Then, when we are happy with the feature, we release to the whole community and we start iterating to keep improving it.
Q: Do you feel sometimes that your inspiration of creating new levels and finding new ideas will stop or you are always sure that you can continue being "fresh" as a developer for all players worldwide who wait interesting things from you? ( by @NikolaosProdromidis)
A: As a developer, I am not involved in the level creation itself. I mostly contribute to some new feature design on tech side and support level creation with bug fixing. Our level designers always try to switch things up with how they approach level creation, that way they keep things fresh for themselves!
Q: What Is Your Next Planning To Improve RC? (by @rajdeeptb)
A: We definitely plan to add new levels in the future and with new blockers for Saga I'm sure we'll also add them to the tournament.
Q: When there are glitches in the game, what is the most common or frequent reason? (by @hechicerilla)
A: What glitches?? Hahaha - Our game needs to run on hundreds of different devices with many different software versions. Sometimes our game has problems on specific devices but we work hard to solve them fast and optimize it for all our players.
And that's all for now- for the second part of the interview, head over HERE 🤗
Thanks for your questions, Jellies, and thanks to @eliodeb for your answers! ❤️
Leave a Comment