⚡️
Daily Quests!
Learn more about the new feature
HERE!
➡️ Have you passed
level 5000?
Come grab your badge
HERE!
🍧📊 Jelly Polls 📊🍧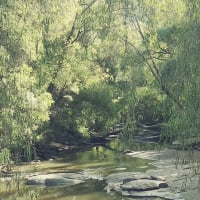 Lady_Sarina
Posts: 4,152
Jelly Moderator
No Account yet? Sign up here in just a few minutes
🍧📊 Jelly Polls 📊🍧
Hey Jelly Ohana,
Polls are an important way for us to get your thoughts and feedback!! Whether it be for Competitions, Accessibility or even Community topics.🤗
You can even start your own to see if the Community like s something you're thinking of placing a vote on in the "Ideas" section of Jelly Forum.👍
Have you voted in the polls below? Check out your "Quick Links" for new polls added here so you don't miss out!!!😃🌻
Let's Talk About Jelly Features & Events - here
Accessibility Poll - here
The Team Asks: How can we improve accessibility - here
Which Jelly Queen - here
Larry's Caravan Adventure - here
Cupcake Carl Poll - here
Which device are you playing on? - here
Contests Poll 1 - here
Contests Poll 2 - here
Contests Poll 3 - here
Future Contest Poll (Jelly Level?) - here
Which Side Game would change in the Jelly Book - here
New Booster for Jelly? Candy Changer? - here
Most Difficult Duel - here
Golden Levels (Pins) - here
Level Map & Duels - here
In Game Character Option - here
New Mini Game Name Options - here
Jelly Level 5000 Studio Poll (closed) - here
😃 Moderators Tag List Subscribe - here
This discussion has been closed.