➡️ Have you passed
a milestone level?
Come grab your badges
HERE!
➡️ Need some tips for a
hard level?
Head over
HERE!
Due to an issue with our servers, on the 5th of July
all Private Messages will be deleted and disabled.
Read more
HERE
🛸👀 Find Allen Challenge 👀 🛸 (FINISHED)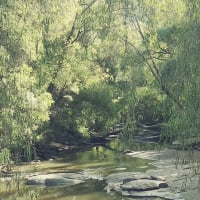 Lady_Sarina
Posts: 5,207
Jelly Moderator
No Account Yet? Join Now 🌴
🛸👀 Find Allen Challenge 👀 🛸
Hello Jellies!
This is our last Find Allen Challenge for Jellybeans 2.0!
Where is our Loveable Jelly Alien Hiding in Jelly Community!?
Guidelines
 🛸 Check out the Jenny & Allen Icon from Jelly Episode 300 above ⬆️
🛸 The Icon above can be found in 5 different discussions around the Jelly Community!
🛸 Explore Jelly Community & Find the 5 different Discussions Allen is hiding in!🔍
🛸 Post your answer by writing the 5 different Discussion Titles using the Spoiler Feature please 🤗
Rewards
🛸 All participants with valid entries will receive 10 Jellybeans for their Collection 🎈
🛸 All participants with valid entries will receive the Find Allen Challenge Badge below ⬇️
Contest Closes Wednesday 29th June 2022 at 4pm CET Time
Leave a Comment